WISMEC SINUOUS V80 AMOR NSE KIT
28,00€
Sinuous V80 electronic cigarette with Amor NSE WISMEC – Simple and efficient.
The Sinuous V80 is a compact stylish box mod, powered by a 18650 battery and has a maximum power of 80W. The device features a number of other unique features such as centered 510 thread, 2A fast charging, and 0.91-inch OLED display.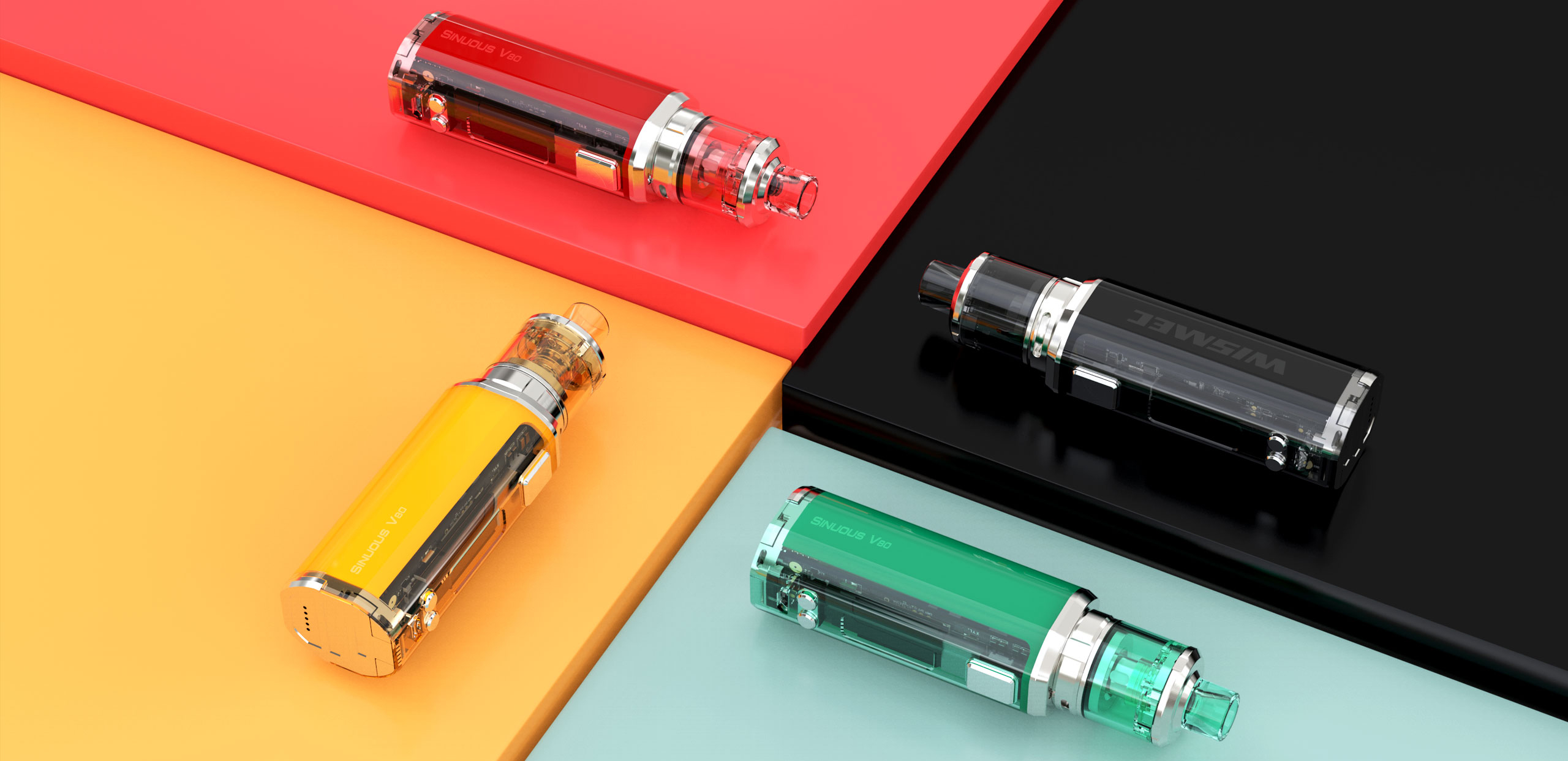 The battery is not included in the package.
Amor NSE Atomizer
This atomizer has been designed for MTL and DL use, it will offer you an incomparable ease of use and will also fill you with the pleasure of intense flavor and great vape production.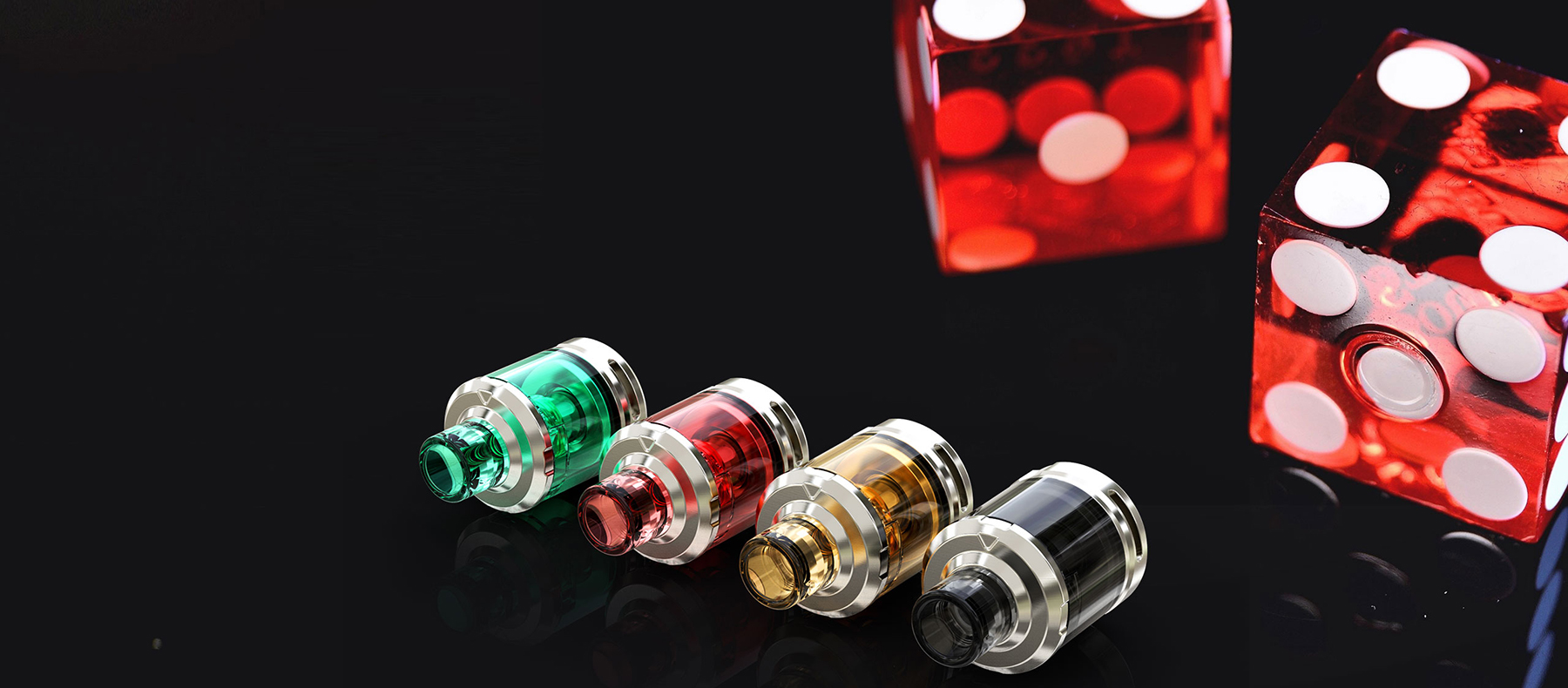 Removable battery 18650 with maximum output 80W
The device is powered by an 18650 battery, it can reach 80 watts, providing the user with great vape production without sacrificing battery life.
Centralized 510 thread
Its innovative design and central 510 thread are a great advantage for the SINUOUS V80. It can accommodate atomizers up to 26mm in diameter.
Amor NSE Atomizer – A flexible and economical choice for MTL and DL use.
Adjustable airflow system and quick refill
To refill the tank, just drag the top of the atomizer and fill the tank with the e-liquid from the special recess. The Amor NSE airflow is adjustable, the user can select the desired airflow.
By using the WS coil series, such as WS04 MTL 1,3ohm and WS-M (Mesh), you will enjoy an unparalleled experience with intense flavor and huge vape clouds.
Four attractive colors, give color to your life
Available in 4 great colors, the SINUOUS V80 makes your everyday life colorful and enjoyable.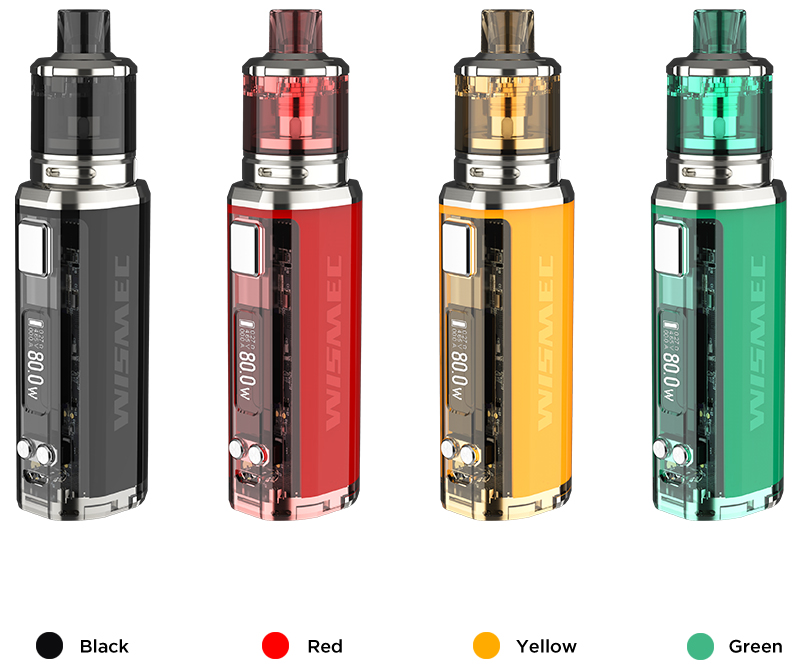 Characteristics
Size: 27 x 34 x 81 mm
Weight: 59.8g
Thread: 510
Battery Type: 1 x 18650
Modes: VW / Bypass / TC-Ni / TC-Ti / TC-SS / TCR
Maximum Power: 80W
Coil Range: 0,05 – 1,5ohm for TC mode and 0,05 – 3,5ohm for VW mode
Temperature range: 100 – 315 ℃ / 200 – 600 ℉
Maximum charging current: 2Α
Output voltage range: 0,5 – 9V
Diameter: 26mm
Height: 46mm
Weight: 38,7 g
Tank capacity: 2ml
Package Contents
1 x SINUOUS V80 Mod
1 x WS04 MTL 1.3ohm Coil
1 x Amor NSE Atomizer
1 x USB QC Cable
1 x WS-M 0,27ohm Coil
2 x User Manual
Spare Parts